Home Additions Add Desired Square Footage and Instantly Increase Property Value
Do you love where you live, but need more room? A home addition is a cost-effective way to add a tremendous amount of living space without having to worry about relocating. Whether your home is a ranch, colonial, bi-level, split-level or contemporary design, adding square footage solves living space issues while simultaneously increasing your home's value. In essence, a new addition pays for itself!
With a home addition, the sky is the limit! Your addition can range from a simple bedroom add-on to an entire 2nd or 3rd story. You can even grow your home by adding an entirely new wing. Depending on your lot size, your new home addition can actually be larger than your current home!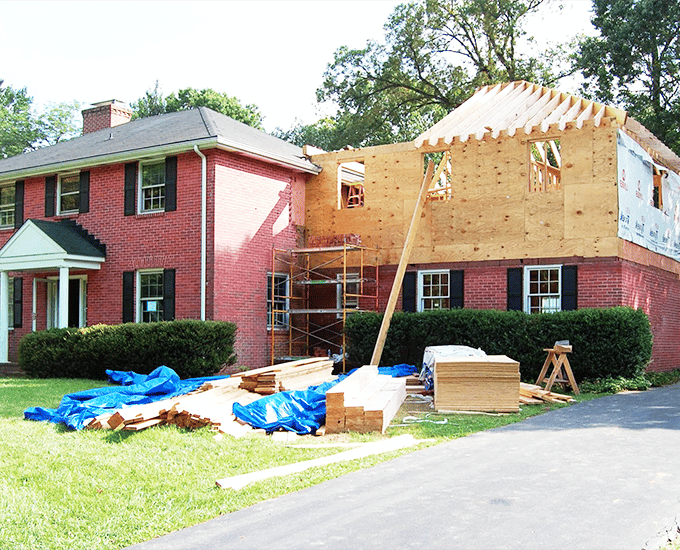 WHY AN ADDITION MIGHT MAKE MORE SENSE
Often times, building a new home addition is simply easier than buying a larger home. Homes with larger square footage generally cost substantially more than smaller homes, and in a competitive market, finding the perfect home while not getting outbid can be extremely difficult. And if you do purchase a new property, you will need to be prepared to dedicate a substantial amount of time packing your possessions, and coordinating with realtors, bankers, moving companies, finance companies, inspectors, utility companies and more.
WHAT TYPE OF HOME ADDITION CAN I CREATE?
Your new home addition can serve any purpose you desire, and whether you are adding entirely new space, or expanding/adding on to your current layout, your options are virtually limitless. Liamar can also help you with Add-a-Level and Raise-a-Roof type home addition. Some more common scenarios include:
Additional Bedrooms
Kitchen, Bed or Bath Expansion
Add a Brand New Floor
In-Law Suite
Office Space
Garage
Family Room
Living Room
Private Suite with Separate Entry
Expand Your Upper Level
Fitness Room
Entertainment Room
Home Theater
Mancave
Laundry Room
Guest Space
Bowling Alley
Indoor Pool or Sauna
Attached Pool House or Cabana
Hobby Room
Regardless of what size or style addition works best for you, our team will certify that your new addition if safe, sound and fully compliant with the latest code requirements. We can help you match the exterior, and any windows, doors or roofing so that your new addition seamlessly integrates with your home, making it appear as if it has always been there.
---
Contact Us For More Information
Feel free to reach out to our team to discuss the process of building a new home addition and to learn more about how Liamar can help you achieve exactly what you have in mind. You can reach us at 888-655-0064. Or, use our online form submission or email below.
PHONE
888-655-0064
LOCATION
4301 US HIGHWAY 9 NORTH
HOWELL, NJ 07731
EMAIL
BUSINESS HOURS
Mon -Fri 8AM to 9PM
Sat – Sun 9:00 am to 5:00 pm
SERVICE AREA
Serving Monmouth, Ocean, Mercer and surrounding NJ counties.